Hawaii weather brings hail, dampens vacations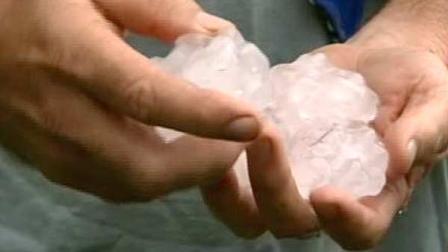 Saturday, March 10, 2012
HONOLULU -- For about a week, Hawaii's famous sunny weather has been replaced with thunderstorms, golf-ball pieces of hail, and the arrival of what weather officials say was the first tornado in four years to hit the islands.
The tornado formed as a waterspout offshore. After 7 a.m., it pushed more than a mile inland, tearing off part of a roof and carrying it several hundred yards through the coastal town and Honolulu suburb of Kailua. No one was injured.
A 30-minute hail storm Friday over windward Oahu was "unprecedented," for Hawaii, said Tom Birchard, senior meteorologist for the National Weather Service in Honolulu. Not only is it highly unusual for hail to fall over Hawaii, but some stones that measured as large as three inches are likely record-breaking, he said.
Small stones were reported to have fallen on other islands over the course of about a week of heavy rains that closed schools, caused sewage spills, flooded homes and dampened vacations. There were landslides, power outages and roads blocked by trees, boulders and mud.
Thunderstorms were in Friday's forecast but heavy rains were expected to subside by Saturday.
It's the tail end of Hawaii's rainy season. "The rain is not all that unusual but the hail and strength of the thunderstorms are unusual," he said.
the rest/photo
I am blogging this story because for the past week I have been in Hawaii with a friend who once lived here to help her get some personal business in order. (I think I have a new ministry!) Anyway, the weather has been unusual to say the least, but praise God, we have not been in any difficulties because of it-just limited in doing some sightseeing of course. Starting home tomorrow-PD