Cardboard cathedral planned in New Zealand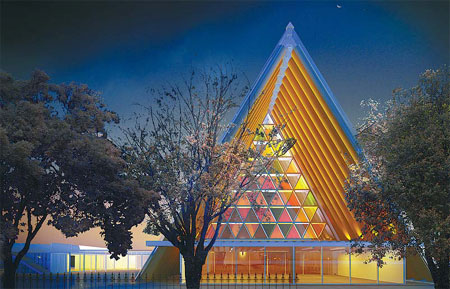 April 16, 2012
By NICK PERRY
A cathedral made from cardboard.
The idea may sound flimsy, particularly given that cathedrals tend to be known for their solid presence: the flying buttresses, the soaring domes, the Gothic grandeur. But in the earthquake-devastated city of Christchurch, Anglican leaders believe it will deliver both a temporary solution and a statement about the city's recovery.
On Monday, they announced plans to build a 25-meter (82-foot) high cathedral constructed with 104 tubes of cardboard. The structure will be a temporary replacement for the iconic stone ChristChurch Cathedral, which was ruined last year in an earthquake that killed 185 people and destroyed much of the downtown.
the rest
image