March for Life 2014 Washington DC
January 22, 2014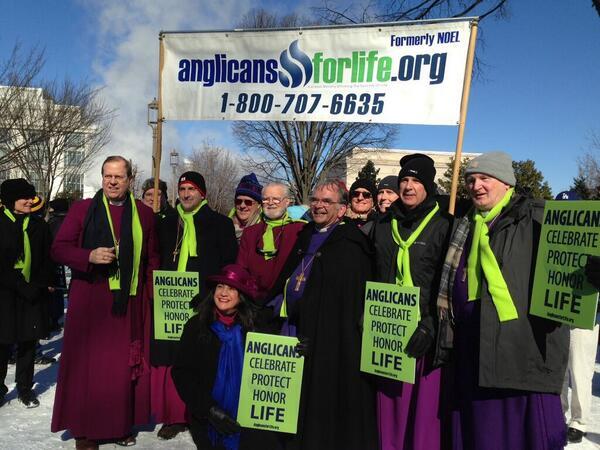 Anglican Bishops March For Life
March For Life Testimonies
Babies Aborted in NYC in 1 Yr Would Fill Super Bowl Stadium
Abortionists terminated the lives 83,750 babies in New York City in 2010, according to the Center for Disease Control and Prevention's latest "Abortion Surveillance" report, which was published on Nov. 29, 2013. That is more than enough people to sell out MetLife Stadium, the site of this year's Super Bowl, which is located in East Rutherford, N.J., and is home to both the New York Jets and the New York Giants. According to its official website, MetLife has a capacity of 82,500...
Hundreds of thousands march for end of abortion in Washington on Roe anniversary (PHOTOS)
Pope Francis tweet supports, prays for US pro-life march
Pope Francis sent a tweet offering support for the annual March for Life in Washington, D.C., praying that all human life would be valued.
"I join the March for Life in Washington with my prayers. May God help us respect all life, especially the most vulnerable," he told his 3.5 million English-speaking Twitter followers Jan. 22.
The Pope sent the same message in Spanish to his Spanish-speaking Twitter followers, who number over 4.5 million.
United States Lost 56 Million Lives through Abortions Since 1973's Roe Vs Wade
...The exact number of abortions reported to have been conducted after the ruling of January 22, 1973 is 56,662,169...
Obama: Abortion means everyone gets to "fulfill their dreams"
"Everyone"? Well, not exactly, but only if you think for more than a few seconds about human biology and the consequences of abortion. The White House put out
this statement
today hailing
Roe v Wade
on its 41st anniversary...
Cuomo the Intolerant
...
Last Friday, in a public-radio interview, New York governor Andrew Cuomo offered the sort of potted analysis of the national Republican party one would expect from an MSNBC talk show. But he went a bit further. After nodding to the fact that, historically, the New York state Republican party has been the most ideologically gelded of the breed (it is the birthplace of Rockefeller Republicanism, after all), Cuomo proclaimed that "extreme conservatives" have "no place in the state of New York."
Who are extreme conservatives? People who are "right-to-life, pro–assault weapon, anti-gay."...
What's Really Outrageous About Cuomo's Abortion Remarks