Around the web...March 24, 2014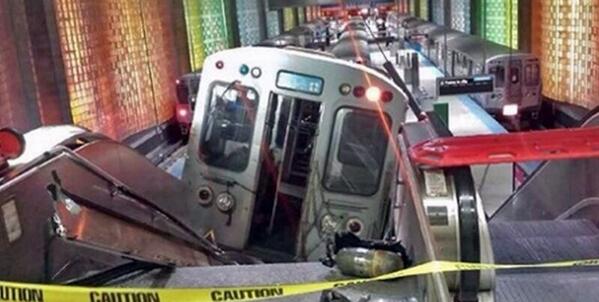 Thirty-two hurt in train derailment at Chicago's O'Hare airport
Thirty-two people were injured after a Chicago Transit Authority train derailed and hit a platform at O'Hare International Airport early on Monday, with its front car landing on an escalator and stairs, a city fire official said...
image
'God's Not Dead' Makes Millions, Surprises Box Office
How a Pro-Life Doctor Overcomes Abortion With Truth
...After completing his residency in 1999, Dr. Lile began looking for a practice. As it turned out, a practice near Sacred Heart Hospital in Pensacola was available – Bo Bagenholm's practice, complete with a second-floor surgical abortion facility. At the time, the practice was the third-largest provider of abortions by volume in Escambia County.
Dr. Lile and his partner arranged to purchase the practice, including all of the equipment and retention of the staff. The purchase included a no-compete agreement that forbade Bagenholm from practicing medicine within the tri-county area around Pensacola for two years.
On the first day under the new ownership, Dr. Lile and his partner announced to their employees, who had previously been involved in the practice's abortion services, that not only would they no longer provide abortion, but referral of women to other abortion businesses would be grounds for termination. On that day, a 20-year legacy of death in the building was ended...
When Dissent is Equated with Violence
...The professor's actions are indefensible outside various left-wing lunatic asylums, but her principle of equating peaceful dissent with violence is not some sort of personal eccentricity. Though it eventually backed down, Stanford University tried to force the Anscombe Society to pay for ten security guards at a conference on the grounds that some students claimed that they felt "threatened" by the mere presence of a group that believes that sex should only occur within marriage understood as the union of one man and one woman. You don't have to agree with any of the Anscombe Society's beliefs to recognize both the bad faith of Stanford University and the attempt to incrementally criminalize peaceful political dissent. Stanford's position was that mere vocalized dissent constitutes an implied violent threat and that the favored political activists who are hostile to the dissenters must be "protected" by force from the presence of an ideologically unfashionable minority...
Sharia law in UK: calls for Parliamentary inquiry
Calls for a Parliamentary inquiry into the scale of Islamic law in the UK are mounting after the body representing solicitors in England and Wales
issued formal guidance on making "Sharia compliant" wills
.
The Law Society was accused of giving its stamp of approval to discriminatory practices after it published advice on writing wills which deny women an equal share and exclude "illegitimate" children or unbelievers.

The society denied promoting Sharia and insisted that it was simply responding to demand.
But MPs said the publication would be a "wake-up call" for those who support women's equality. ..
Reinstate lesbian teachers caught having sex in classroom, court orders school
A five-panel appellate court has ruled that having sex in a public school classroom is no reason to lose your job.
Justices with the Manhattan Appellate Division have ordered James Madison High School to reinstate two lesbian teachers whom they fired after a janitor found them having sex inside a classroom during a school event...
Wisconsin Governor Refuses Atheist Demands to Remove Scripture from Social Media Pages
The governor of Wisconsin is refusing the demands of a prominent atheist activist organization to remove a Scripture citation from his Twitter and Facebook pages.
As previously reported
,
the Madison-based Freedom from Religion Foundation (FFRF) sent a letter to Walker this past week after becoming aware that he had simply posted "Philippians 4:13″ as his status on his social media accounts last Sunday. The Scripture reads, "I can do all things through Christ who strengthens me."
"This braggadocio verse coming from a public official is rather disturbing," FFRF wrote in the letter. "To say, 'I can do all things through Christ, who strengthens me,' seems more like a threat, or the utterance of a theocratic dictator, than of a duly elected civil servant."...
Aborted babies incinerated to heat UK hospitals
The bodies of thousands of aborted and miscarried babies were incinerated as clinical waste, with some even used to heat hospitals, an investigation has found.
Ten NHS trusts have admitted burning foetal remains alongside other rubbish while two others used the bodies in 'waste-to-energy' plants which generate power for heat.
Last night the Department of Health issued an instant ban on the practice which health minister Dr Dan Poulter branded 'totally unacceptable.'...
Dear Future Mom...
You can't separate the reporters from the activists from the Obama administration officials from the billionaire cronies
...Let me offer an alternative explanation of why the Washington Post published their Keystone/Koch smear: 1) The Washington Post in general, and Mufson and Eilperin in particular, are agents of the Left, the environmental movement and the Democratic Party. 2) The Keystone Pipeline is a problem for the Democratic Party because 60% of voters want the pipeline built, while the party's left-wing base insists that it not be approved. 3) The Keystone Pipeline is popular because it would broadly benefit the American people by creating large numbers of jobs, making gasoline more plentiful and bringing down the cost of energy. 4) Therefore, the Democratic Party tries to distract from the real issues surrounding the pipeline by claiming, falsely, that its proponents are merely tools of the billionaire Koch brothers–who, in fact, have nothing to do with Keystone one way or the other. 5) The Post published its article to assist the Democratic Party with its anti-Keystone talking points...