Choose Your Victims Well: Why Boko Haram Now Gets Attention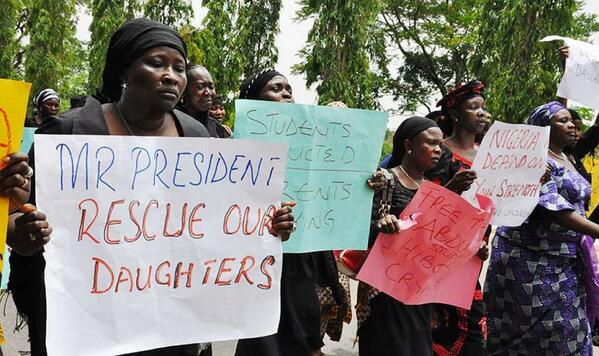 by Mark Movsesian
5/21/14
Excerpt:
As everybody now knows, Boko Haram is an Islamist terrorist group, linked with al Qaeda, which seeks to establish an Islamist state in Nigeria. About a month ago, the group kidnapped hundreds of girls from a public school in the city of Chibok. The girls' whereabouts remain unknown. Boko Haram's leader has threatened to sell them into slavery.
The kidnapping has become a cause célèbre—as Terry Mattingly
writes
,
an Official News Story. Major papers and cable news outlets have given it extended coverage. A worldwide hashtag campaign, #BringBackOurGirls, features the likes of Michelle Obama, Hillary Clinton, and Angelina Jolie. John McCain thinks the US should send in special forces to rescue the girls, whether or not Nigeria approves. Well, he wants to intervene everywhere. But otherwise sensible commentators, like Peggy Noonan, agree with him.
What Boko Haram has done to the schoolgirls is an atrocity. It's appropriate to condemn the kidnapping and do what we can to bring the perpetrators to justice, and, most of all, get the girls home. But here's the thing. Boko Haram has been carrying out atrocities for years. The group has
murdered thousands and caused thousands more to flee
. It has burned churches with people inside them; it has massacred people in the streets. But until now, the Western media has paid little attention. Why the change?
the rest
image
It's sadly very difficult to get the Western media and human-rights activists to focus on the worldwide persecution of Christians. Kidnap schoolgirls, though, and people sit up and pay attention. The War on Women interests us; the War on Christians, not so much.