Fr. Jacques Hamel: 'Do not think holiness is not for us'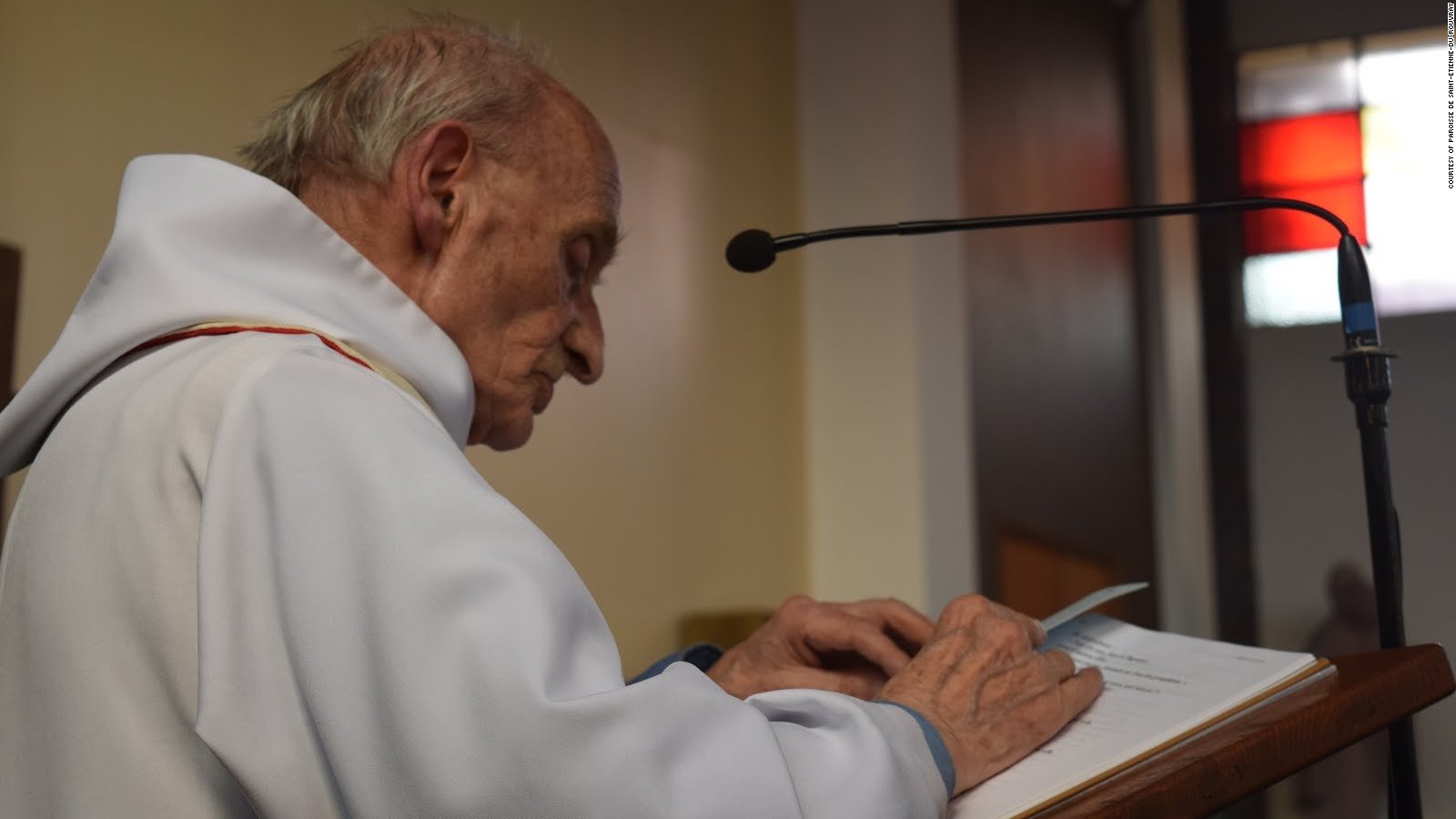 But before his death, he insisted that holiness lay in ordinary life.
On All Saints' Day last year, he wrote in the parish newsletter: "Do not think holiness is not for us." He told parishioners that holiness did not necessarily mean "doing extraordinary things", but could mean living a simple existence like that of the Martin family...
image
No Matter How Many Priests ISIS Kills, They Can't Win
...I didn't know Father Hamel, the content of his preaching, what he personally believed or taught his congregation. I imagine the men who murdered him didn't know these things either. But what both his killers and I know about him is that Father Hamel had a job: to speak Christ's forgiveness. His job was to tell people they were at peace with their Father in heaven because Christ drowned their transgressions in his blood...
French church attackers forced priest to kneel before killing him
...The two attackers in a French church on Tuesday forced an elderly priest to kneel before killing him and also filmed the murder, a nun who escaped the scene said on French radio...
Bangladesh: Islamists step up persecution of Christians after rapid rise in conversions
Islamist terrorists are stepping up their persecution of Christians in Bangladesh after a rapid rise in converts.
The latest was at the start of July when more than 20 people were murdered in an Islamist terror attack on a restaurant in the diplomatic zone in Dhaka.
According to local pastors, this was just the latest in a series of attacks deliberately aimed by extremists at Christians and other minorities...
Democrats Adopt Platform That Would Force Americans to Pay for Abortions
Anti-abortion duo behind Planned Parenthood videos cleared of all charges
The pro-life activists behind the undercover videos of Planned Parenthood's alleged fetal body parts trafficking operation have been cleared of all charges in Texas.
Harris County prosecutors on Tuesday dropped the final indictment against David Daleiden and Sandra Merritt, whose Center for Medical Progress undercover video series prompted a congressional probe and several state-level investigations of the nation's largest abortion provider.
The charge — a second-degree felony for tampering with a governmental record — stemmed from the use of a fake ID in order to gain access to a Planned Parenthood clinic in the Houston area.
In a joint statement, Mr. Daleiden and Ms. Merritt called the charges "bogus" and "politically motivated," accusing the Harris County District Attorney's Office of working to benefit Planned Parenthood....
Reality Check: "These Were the Real RNC Protesters"
Jul 25, 2016
RNC protests didn't burn so bright in Cleveland last week
"Protesters were just outnumbered."