Islam's "Quiet Conquest" of Europe; UK Authorities Still Ignoring Massive Pakistani-Led Child Sex Ring...more
Islam's "Quiet Conquest" of Europe
...Today in Europe, several scenarios are possible, including the worst. Among them, there is a civil war, which many are beginning to talk about, including Patrick Calvar, the director of domestic intelligence. This is what the Islamic State is looking for: unleashing a blind repression so that the Muslim population will show solidarity with the revolutionary minority. Yet, there is still worse possible outcome: that nothing happens and we continue as is.
The end is more important than the means. The Islamic State has the same goal as most of the members of so-called "moderate Islam": domination under the sharia. Many supposedly "moderate Muslims", even if they do not commit violent acts themselves, support them quietly. They support them by not speaking out against them. If they do speak out against them, they usually do so in coded terms, such as that they are "against terrorism," or that what concerns them about violent acts by Muslims is the possibility of a "backlash" against them.
Violent jihadis, however, are not the only means of transforming Europe, and perhaps are even counterproductive: they could awaken the nations they attack. Soft and more discreet means, such as social pressure and propaganda, are even more dangerous, and possibly even more effective: they are harder to see, such as the West's acceptance of dual judiciary and legal systems; sharia finance (if there had been a "Nazi finance" system, in which all financial transactions went to strengthening the Third Reich, what effect might that have had on World War II?), and the proliferation in the West of mosques and extremist Islamic websites. Although there are indeed many real "moderate Muslims", there are also still many who are not...
The gay community is in denial about Islamism
...At the weekend I picked up a copy of the UK gay magazine
Attitude
– a sort of post-Orlando memorial edition – which showed nothing had changed. The aim of the edition was not just to avoid treading on any sore Islamic toes, but to deliberately avoid the subject of Islam. Well these people, as Martin Amis once said in a related context, are disappearing up the fundament of the people who want to kill them. They should enjoy it while it lasts. The fact that a
majority of British Muslims
want being gay in Britain to be made illegal strikes me as a salient and troubling fact even if I can't seem to get anyone else interested in the point...
Germany's Migrant Rape Crisis Spirals out of Control
...Germany's migrant rape crisis has now spread to cities and towns in all 16 of Germany's federal states. Germany now finds itself in a vicious circle: most of the perpetrators are never found, and the few who are frequently receive lenient sentences. Only one in 10 rapes in Germany is reported and just 8% of rape trials result in convictions, according to Minister of Justice Heiko Maas...
Report: British Authorities Still Ignoring Massive Pakistani-Led Child Sex Ring
A new investigation by the Daily Express has found that the massive Rotherham child sex exploitation ring whose discovery rocked England two years ago is not only still in operation, but is as strong as ever. Reports from social workers, police, residents, and abuse victims all said the same thing: It's still happening on an "industrial scale."
In 2014, an independent inquiry led by Alexis Jay, a former senior social worker, found that men of Pakistani origin had groomed at least 1,400 young girls for sexual exploitation over the previous 16 years. These girls, as young as 12, were variously raped, abducted, tortured, and forced into prostitution. Keep in mind, this happened—and is still happening—in the heart of England, not some far-flung banana republic...
The Bitter Lesson From Seattle's Minimum Wage Hike
...In comments that sounded as if they came straight out of an Econ 101 text, the Post concluded that "Increasing the minimum wage increases the costs of hiring workers. As a result, employers must accept reduced margins or customers must pay steeper prices. If employers cannot stay in business while paying their staff more, they will either hire fewer people or give their workers fewer hours. As a result, even if wages per hour increase workers' total earning could decline."
Dead on. That's exactly what happened. And as University of Washington economist Jacob Vigdor, one of the authors of the Seattle study, noted, some businesses simply avoid paying the minimum-wage tax altogether by automating and letting low-end, unskilled workers go — as is now happening in some fast-food chains and at supermarkets...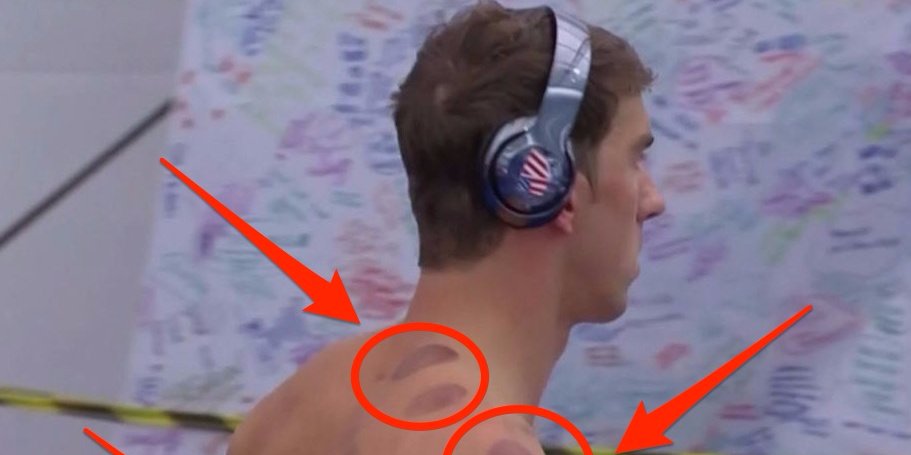 Please, Michael Phelps, Stop Cupping
The bruises on the swimmer's body come from a "therapy" intended to improve blood flow. It actually causes blood to clot...
image